The Legal Process of Filing a Personal Injury Claim
There are several types of personal injury cases—from car accidents, injuries caused by defective products, workplace-related injuries, slip, and fall, dog bites to medical malpractice among others. While every personal injury case is unique, there are certain common elements that you can expect to counter as the plaintiff. For instance, you need to understand the legal process of filing a personal injury claim. Without further ado, let's look at the steps that you need to take to file a personal injury claim.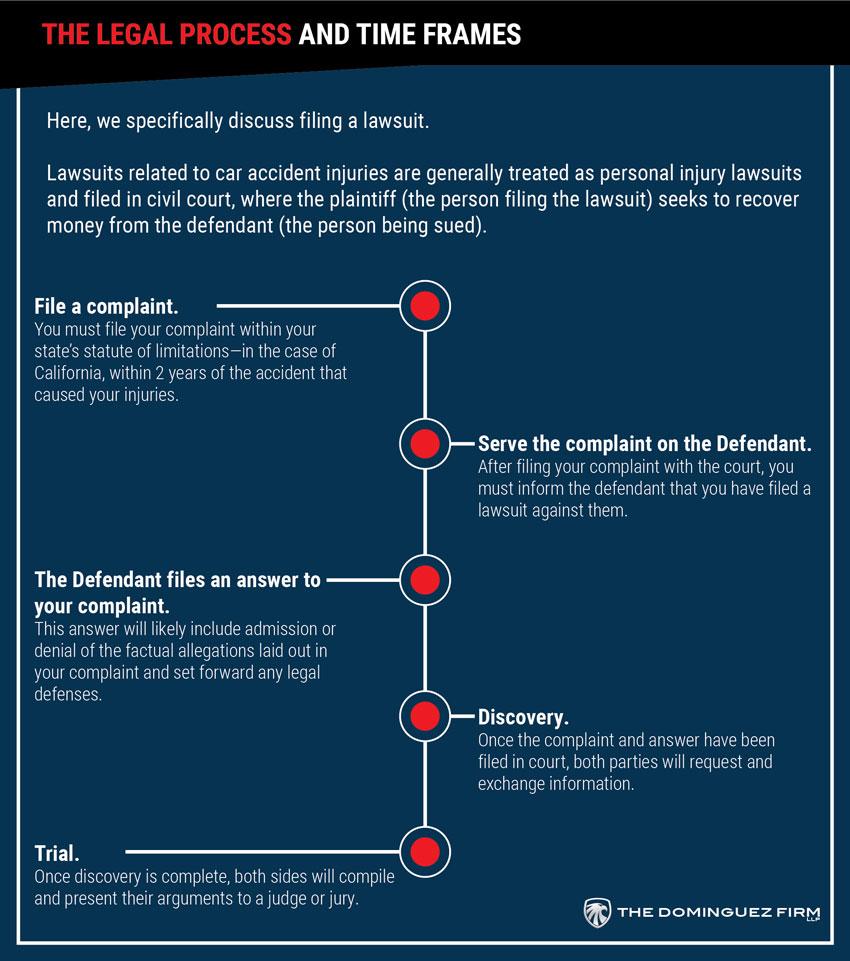 Understand the Statute of Limitation
You can file a personal injury claim any time after the accident provided that it is within your state's statute of limitations, which is essentially the legal timeframe within which you are allowed to take legal action. In Florida, for instance, this can be:
Personal injury cases: 4 years from the day the injury occurred
Wrongful death suits: 2 years from the date death occurred
Claim against government agencies: 3 years from the injury date
Seeking Medical attention
This is the first step to take after being injured in an accident. Don't assume that if you don't feel any pain or symptoms after an accident, then you shouldn't seek medical examination. This can be a big mistake because you can find yourself in serious pain months or a year later.
Forging proper medical check may also work against you when it comes to getting the right compensation for your injuries. The responsible party's insurance company can use the fact that you didn't seek medical attention to question the severity of your injuries.
Hire an attorney
The next thing to do is to hire and retain a personal injury lawyer. Of course, this is not mandatory when it comes to the legal process of filing a personal injury claim but doing so comes with a lot of perks. Personal injury victims who hire attorneys, for instance, have been shown to receive bigger settlements, have an edge over the legal process, and have less stress to deal with because they have an experienced professional working on their behalf.
Setting Up A Claim
The next step is for you (if you don't have an attorney) or your attorney to inform the responsible party and their insurance provider that you plan to file a claim. At times, this move alone can help you get faster compensation.
Negotiating for compensation
After showing the party at fault that you plan to file a claim, you or your attorney can demand compensation before or after filing a suit. To arrive at an amount that's fair for both parties, you will enter into "back and forth" negotiation process until you reach a compromise. Else, the suit is filed and the case is taken to trial.
Filing a lawsuit
If your respondent doesn't respond with a fair or acceptable offer, you or your attorney may choose to file a lawsuit in a bid to seek the amount of compensation that you need. In this stage, there is a trial process that will be followed and understanding it will boost your chances of success. The process is as follows:
You initiate the lawsuit by filing a complaint about the damages, which basically a written document detailing your claims and the amount of compensation you are seeking to receive.
The information is then exchanged between the parties in the lawsuit. You will be required to testify under oath regarding your injuries. The oath is recorded for use at later stages of the trial.
The case then goes to trial where the evidence is presented to the court. The jury weighs the contested issues and makes a decision based on the evidence that they find to be more credible.
If you prevail, the jury establishes the amount of compensation that you should be awarded.
Basically, that's all about the process of filing a personal injury claim. Most cases tend to settle before trial and at any point in the stages described above, the case can be settled. What's common, especially if the first evidence establishing the damages is not conclusive is that the settlement is reached after the discovery process has gone on for some time.
---
More to Read: