Trucking Accidents and How They Happen
Truck accidents can change lives in an instant. As with car accidents, drivers and equipment play huge roles in each situation. However, with large trucks even more complications may arise. Parties involved can include truck drivers, owners, manufacturers, and shippers. With all these players on the field, an understanding of common causes of truck accidents, and the explanation of the best attorney in Chicago about state and federal trucking and manufacturing laws are essential.
Though weather and road design may play a role, the most common causes of trucking accidents involve driver error and mechanical failure, leading to serious injuries.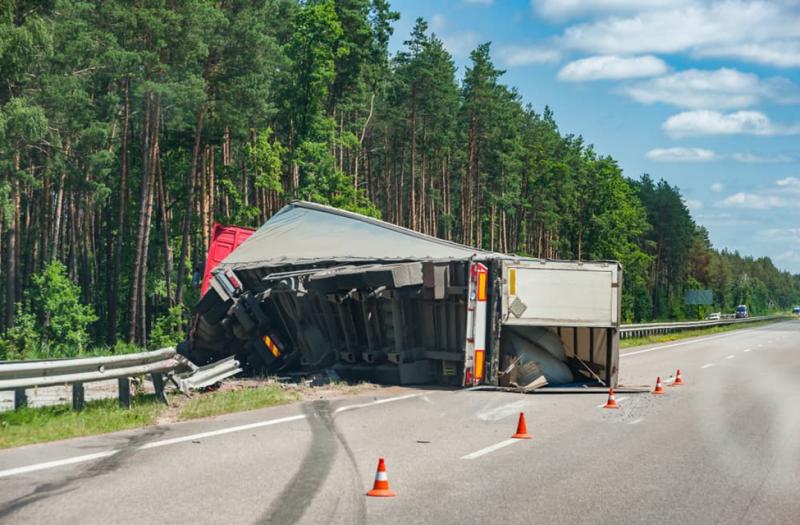 Truck Driver Problems
Road conditions and vehicle safety contribute to the likelihood of truck accidents. However, the Federal Motor Carrier Safety Administration (FMCSA) offers statistics that show truck drivers are ten times more likely to be at fault than any other factor. By far, the most common reason is driver fatigue. Laws called "hours of service rules" provide strict guidelines for legal driving time and necessary rest prior to trucking shifts. For example, drivers can legally drive 11 hours per day, with an additional three non-driving hours on the clock. There must be at least 10 consecutive hours of time off to rest between shifts. In cases where driver fatigue is suspected, possible violations can be tracked. Law requires drivers to log hours. Time stamped records of deliveries can also provide documentation of hours. In some cases, trucking companies have been found misrepresenting driving logs. These forms of documentation are important in tracking liability.
Drug use is another cause of trucking accidents. Trucking companies must follow anti-drug regulations by testing employees as a condition of employment. Random drug testing of on-duty drivers is also required. However, the Department of Transportation (DOT) has investigated cases in which drivers use tricks like synthetic urine to ensure a false negative. Since such findings, the DOT has required companies to obtain copies of drug tests from previous employment. Use of any controlled substance not prescribed by a physician is illegal and can be used to prove liability.
Other causes of accidents related to driver error include blind spots and rollovers. A large truck's blind spot is known as a 'no-zone.' When a car passes in this zone, chances of accidents statistically increase by 60 percent. Rollovers occur when a driver misjudges curves. Misjudging weight distribution and speeding are rollover causes as well. Unfortunately, rollovers are quite common and many times fatal.
Defective Brakes
Truck brakes require a certain level of maintenance to remain safe. Brake issues cause 29.4 percent of trucking accidents according to the DOT. Brake manufacturers must follow strict safety regulations to legally offer their product. They may be liable if:
Safety regulations are side-stepped
Mistakes during manufacturing caused defects
Manufacture recalls occurred
Owner, driver, and company negligence may also affect brake safety. Blame may lie with more than one party involved. The following are examples of driver and company negligence:
Front brakes were depowered to avoid wear and tear costs
Improper maintenance and necessary logs (including air leaks, brake shoe and component checks)
Failure to conduct a pre-trip inspection of tractor/trailer equipment
Anyone involved in an accident with a large truck may find searching for a cause to be confusing and exhausting. Relationships between owners, drivers, hauling companies, and manufacturers can be complicated. This is why in case of an accident, you should contact a Chicago truck accident lawyer immediately.
---
More to Read: